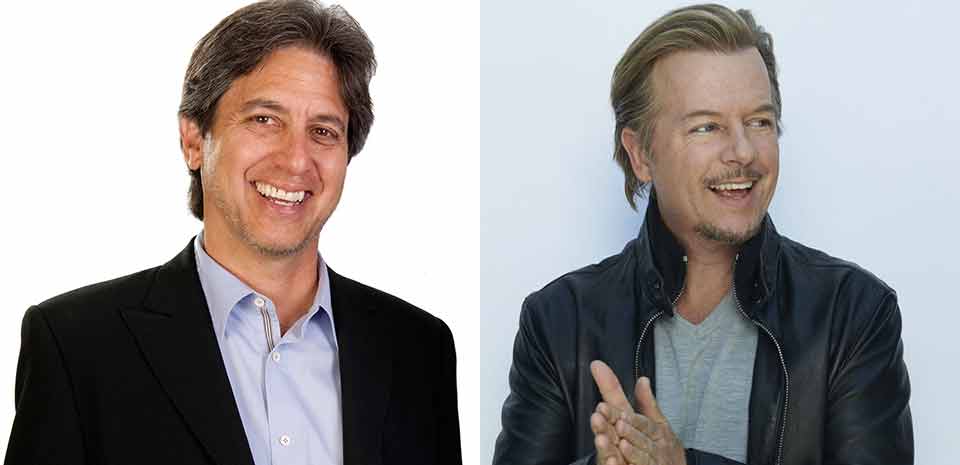 Ray Romano & David Spade
Yep, you read that correctly. Ray Romano and David Spade have teamed up to entertain Vegas audiences at the Mirage! And let us tell you, their show is a total crowd-pleaser. When you think of Romano, you think of a relatable, bumbling guy who's consistently funny in every single role he plays. Spade, on the other hand, has made a career out of sarcasm and scathing remarks.
Their unique comedy styles blend together to create something that is truly delightful. In case you've been living under a rock, we'll give you a little background on Romano. He's most famous for playing the titular role in "Everybody Loves Raymond," which he scored after multiple appearances on the "Late Show with David Letterman" and "The Tonight Show."
More recently, he has appeared in several movies and shows, including the "Ice Age" franchise, "Parenthood" and "Men of a Certain Age." Spade got his start on "Saturday Night Live," and then moved on to "Just Shoot Me" and "Rules of Engagement." He also appeared in a variety of films, including "The Emperor's New Groove," "Coneheads," "Black Sheep," "Grown Ups" and "Grown Ups 2." Impressed? We sure are!
Head on down to the Mirage to witness these comedy superstars in action. You'll be cracking up from start to finish.
BUY TICKETS