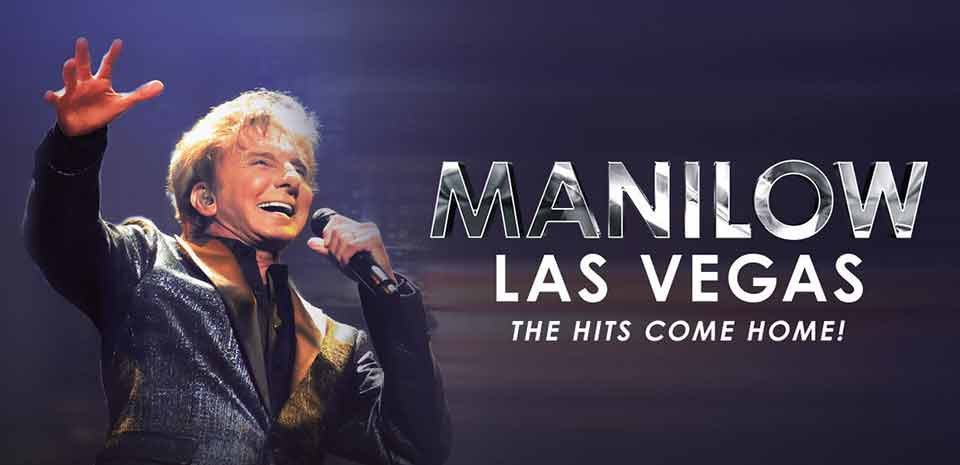 BARRY MANILOW
THE HITS COME HOME!
Some say he's a cool cat. Others say he has the voice of an angel. One thing we can all agree on is that Barry Manilow is a treasure. A treasure that deserves to be treated like the musical royalty he is.
Hailing from "The Big Apple," one could say Manilow has entertainment in his DNA. Having had success throughout five decades, it's tough to argue his biological makeup.
Aside from his 50 top 40 hits, piles of multi-platinum albums and sold more than 85 million albums. Manilow is probably best known for being hugged by Bob Dylan and being told, "Don't stop what you're doing, man. We're all inspired by you."  And what does one do once they receive a compliment from one of music's greatest contributors? They create iconic jingles for brands like State Farm Insurance and Band-Aid (yup, THOSE jingles).
Technically, you don't have to bow down to Barry Manilow inside Westgate Las Vegas. while he's rocking the Vegas stage. But because he's music royalty, it wouldn't be weird, either.
So, Grab Your Tickets Now!
Upcoming Show Dates
Now On-Sale:
BUY TICKETS
Sept 15 – 17, 2022
Sept 22 -24, 2022
Oct 13 -15, 2022
Oct 20 -22, 2022
Nov 10 -12, 2022
Nov 17 – 19, 2022
Dec 1 -3, 2022 *
Dec 8 -10, 2022 *
* "A Very Barry Christmas" Holiday Shows